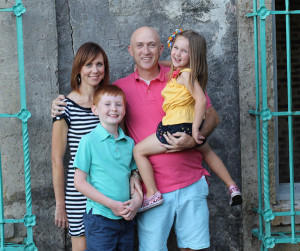 A 20-year marketing a public relations professional, Chris King spent the six years prior to launching Kingfish Communications directing the public relations, social media and email marketing efforts of Myrtle Beach Golf Holiday, golf's largest marketing cooperative.
King launched a blog that helped increase MBGH's website traffic exponentially and nearly tripled email open rates.
The email campaigns and blog allowed MBGH to deliver a controlled editorial message to consumers, helping the area maintain its place atop the golf travel market through a period of difficult economic conditions.
In addition to leading all aspects of MBGH's content production efforts, King served as a company spokesman and headed a highly successful social media program. Myrtle Beach Golf Holiday's Facebook page (www.facebook.com/golfholiday) grew to more than 111,000 fans under King's direction and was the fifth leading referrer of traffic to the company's website.
Prior to coming to Myrtle Beach Golf Holiday, King served as the Assistant Director of Public Relations at Brandon Advertising and spent nearly a decade working in college athletics. King worked in the sports information departments at Southeastern Louisiana University, Mississippi State, Virginia Military Institute (VMI) and Radford University, in addition to writing a book with Maryland women's basketball coach Brenda Frese on her team's journey to the 2006 national championship.
King lives in Myrtle Beach with his wife, Amy, and two kids, Cooper and Macey.